Stories of Merry People: How Clay Artist Freya Bramble-Carter Finds Merriness!
Merry Community
January 27, 2023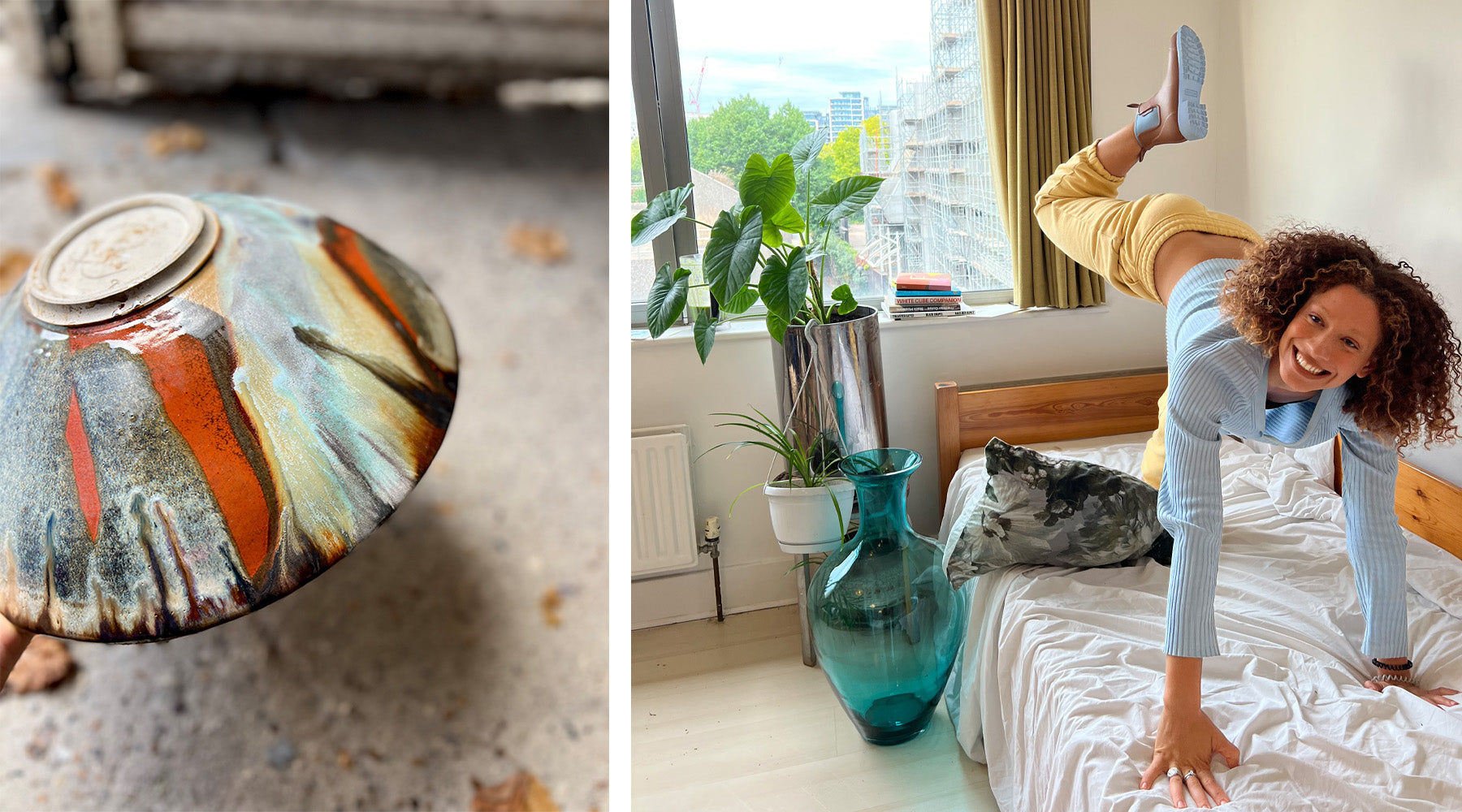 Since Merry People's beginnings, we've been lucky enough to connect with some incredible people who lead a life of adventure, kindness and merriness.
We're excited to share an interview with Freya-Bramble-Carter, a passionate clay artist in London!
Freya initially learned how to work with clay from her father, and has been exploring its beauty and complexities ever since. Freya now owns her own business where she creates bespoke pottery pieces, while also making time for exploring London, acts of self-kindness and a little bit of silliness!
Read the interview with Freya below!


Tell us about your business, what inspired it?

My business is to share the beauty of this versatile material, clay, teaching it weekly. We hold pottery classes at my father's studio who taught me how to work with clay from day dot!

I would call myself an artist working in clay. I also make bespoke ceramic vases, sculptures and objects of magical energy for people to have and use inside and outside.

What inspired my business is my passion for clay! For me, clay has been my master. I see life through its metaphors. It is a marriage of enjoyment, change and flow. When one learns the nature of clay and how it behaves the relationship between oneself and the material dances beautifully most days. When you are not true to your clay it tells you with cracks, subtleties and sensitivities, sometimes in quite a punishing way, but then I learn how to give more kindness and respect to one's self and the clay. That's how my world works! Much love!

When do you feel most Merry?
I feel most merry when I am with people that I love and have silly fun with!
What are your outdoor essentials?

My outdoor essentials are: water, food or flask of tea, suncream (my teenage obsession), phone strap, wellies/boots, a big cosy puffa jacket and a big scarf.

How do you slow down and switch off?  
To slow down and switch off I do less, say less and say no, a lot more. I'll have more moments of isolation- time for my self to recharge and self-care and be available for exploration. I throw slowly (on the wheel), eat, swim and breathe slower. I pretend to be a snail. And I am more present.

What places do you love exploring in your area?
I love Hamstead Heath and The Southampton Arms (a pub).
I enjoy going to Parliament Hill Lido, Oasis Sports Centre in Covent Garden, the rolling hills of Somerset and London's South Bank.