Merry Interviews | Martha Frassica-Rivera, Everglades Outpost Wildlife Sanctuary
Merry Community
August 19, 2020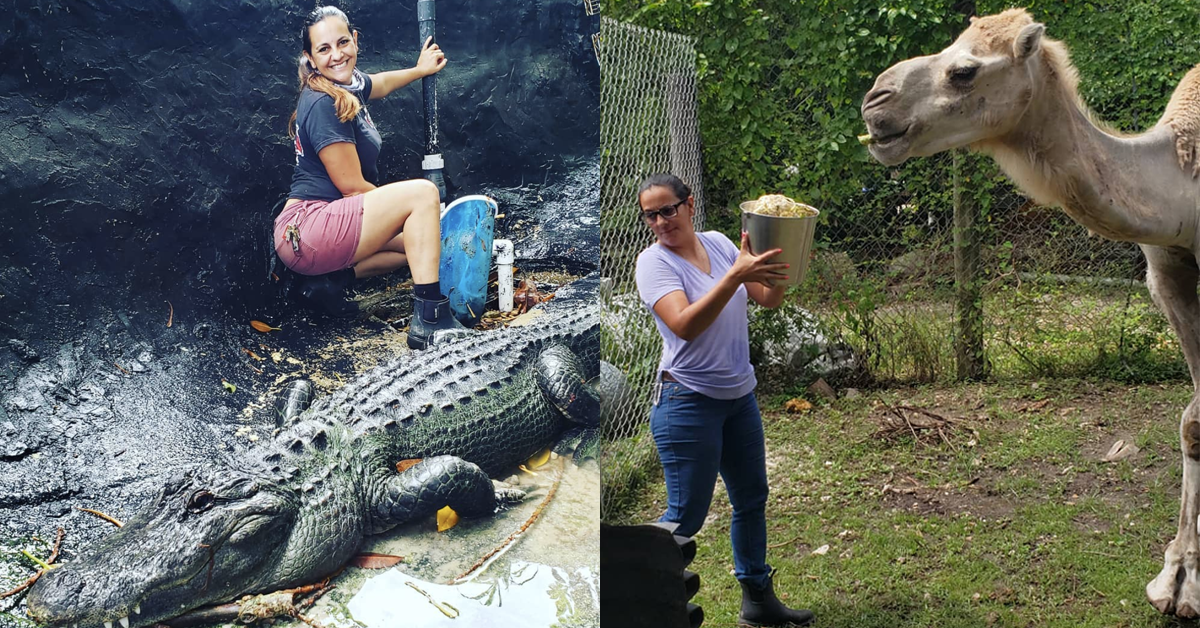 Merry Interviews
Welcome to the Merry Interviews, where we chat with members of our Merry Community, sharing their stories and adventures.  
Today, we are talking to Martha Frassica-Rivera, the curator at the Everglades Outpost Wildlife Sanctuary in Homestead, Florida. Everglades Outpost is a 501(3)(c) non-profit sanctuary focused on education, conservation, animal rehabilitation and, where possible, reintroduction to the wild.  They work with injured wildlife native to Florida (such as alligators and gray foxes), and the numerous exotic animals that find their way into Florida and are released or confiscated (such as tigers, lemurs, and camels).  
 * * *
Hey Martha! Welcome to Merry Interviews.  Can you please tell us a bit about yourself, how you got started at Everglades Outpost? 
Hi! I originally started at the sanctuary by volunteering! Slowly I worked my way "up" and got to learn all aspects of curating - from administrative work (most people have no idea how much paperwork is involved in running a sanctuary) to working with the variety of animals we rescue. 
What inspired you to become a wildlife rehabilitator? 
I love the medical field (I worked in a human ER for 8 years) and I love animals, so it was the perfect blend of both fields. 
Was working with animals something you always wanted to do? 
Yes! I have always had animals, and always was that crazy lady that would save turtles, and other animals off of the road. 
Can you tell us a bit about the work Everglades Outpost does?
We rescue, rehabilitate, and release native animals and work to provide homes for animals that can not be released due to injury, being born in captivity, or not native. We also offer educational programs that are not invasive to our rescues so that the public can learn about them. 
What's the biggest challenge you've overcome working in this field? 
This field is extremely cutthroat. Even when you are doing the best, there is always a critic that could not walk a mile in your shoes and it is tough to learn to ignore that. 
Do you have a single piece of advice you'd give to your younger self? 
Finish college! 
What's your favorite way to wear Merry People? 
Cleaning crocodilian lagoons! 
Tough question: Do you have a favorite resident at Everglades Outpost? 
Oh yes, lol! We all do. I love all of our residents; however, I love our wolves, Rocco, Loki, and Annabelle, our lion, Millie, and our crocodile Rex, and alligator Saw the most. I work with them a lot so they hold a special place in my heart.
 
Everyone loves our Bobbi Black!
Stay dry in those lagoons!
Stay Merry everyone! Xx
Have someone you think we should chat to? Send us an email at support@merrypeople.com.