Best Wellies for Music Festivals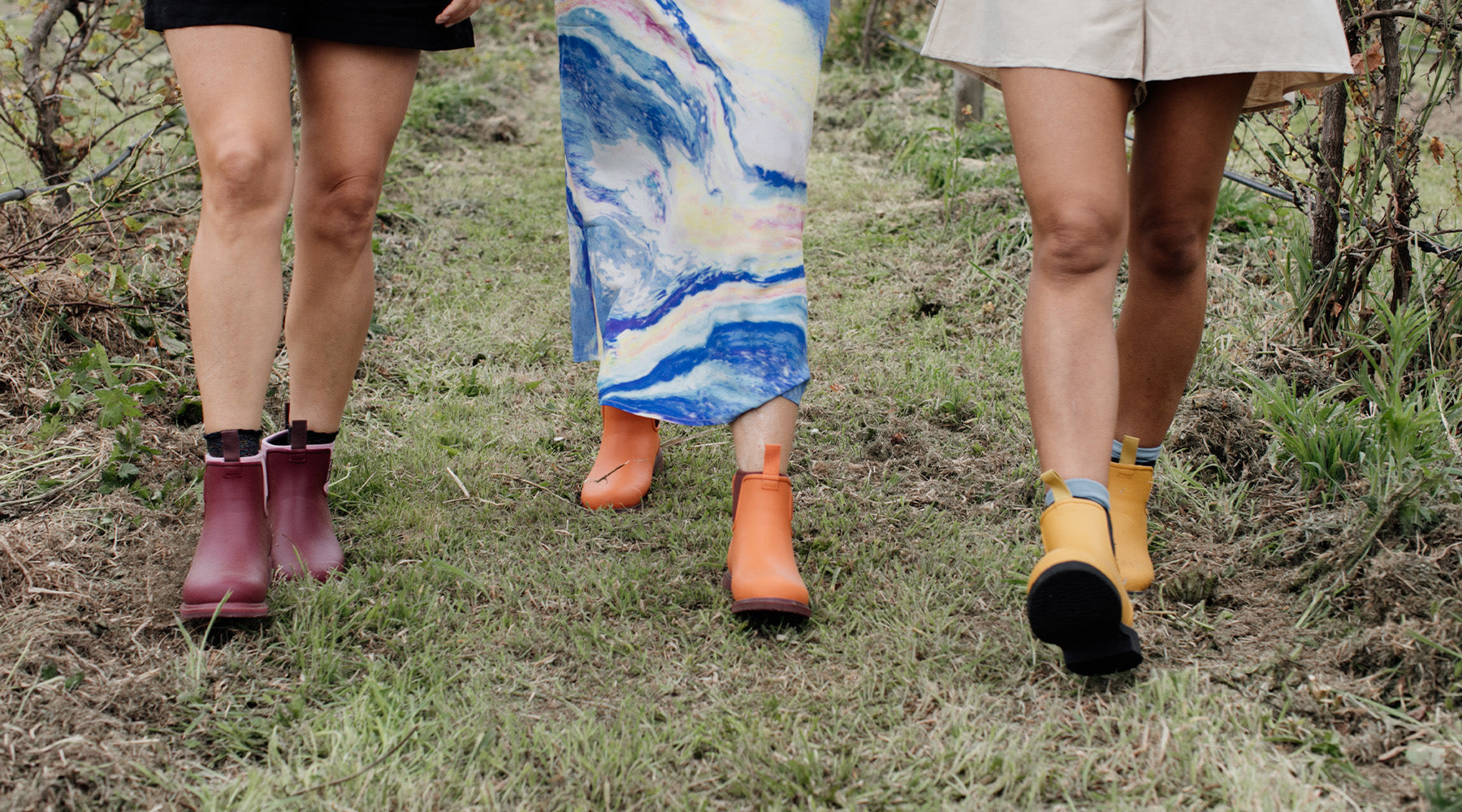 Music is one of life's greatest gifts, and sharing a musical experience with others is a memory you can treasure forever! However, if you go to a festival in trainers, sandals, or those unreliable heels you love so much, the weather (and landscape) might make you wish you wore something more sturdy. 
Instead of worrying about whether Mother Nature will have you standing in soggy footwear for the entire evening, or scanning the venue to see who might dance a bit too hard and drop their drink on your shoes, it's better to be prepared. Leave it to Merry People and our Wellington boots – we know what you need to have a practical yet fashionable look for what should be a memorable and exciting experience!
Work With Mother Nature
If your musical festival gets hit with rain, you'll definitely stay comfortable and protected in any of our wellies. Each pair is crafted with a 100% waterproof, quality rubber. If your music festival takes place in the winter, our Bobbi Boot will be your best bet – it's been tested in sub-zero temperatures and we're sure you'll love the fit and warmth. If you are planning to use them during the colder months, we suggest you wear wool socks and keep your toes toasty! 
When your feet are warm and dry, you can experiment with different outfits and let your creativity shine, without compromising on comfort. We all know the UK has its fair share of cold temps, and we want you and your feet covered, no matter the occasion! 
Be Ready for Your Next Event
Even after you get home from your day of music and fun, your Merry People wellies will be easy to wear, clean and store. Made with 100% durable, vegan material, they are environmentally friendly, animal friendly, and a breeze to maintain. Check out the Merry People Care Kit if you're looking for some help in the cleaning department – our wellie treatments will help ensure your new boots are nourished and protected for every occasion. The kit comes with a microfiber cloth for easy and even treatment application. After they are clean and dry, store them in your closet and get ready to plan your next outing in your favourite new wellies! 
Our Bobbi Wellington Boot was made for you. With nine colours to choose from, we're positive you'll find exactly the one you need - from complimenting your new colourful skirt, to bringing a pop of colour that'll stand out against your favourite skinny jeans. 
Whether you're looking for iconic yellow wellies to make a statement or a classic black pair to match anything and let the rest of your outfit do the talking, these boots are sure to be your music festival companion!
Looking for the best ways to fix Wellington Boots? We've got you–take a look at our latest article.